To find the best products and services, it's important to know your requirements, because it gives clarity in choosing what's fit for you. And, when it's about choosing financial services; you need to be more conscious as your choice might affect your finance directly. 
As time is changing, technology is taking care of most of the human work by reducing human efforts and providing comfort that was never ever been experienced. Especially in the financial arena, due to the surging internet usage and much technological advancement, things have become easy to operate – Just from your home. Have you ever thought about how this advancement works? Well, that's completely a separate topic to be discussed. Today, our focus would be more on various online-only banks that are at their peak, in terms of their performances. 
In the financial circle, a new term called "Neobanks or Digital banks" has emerged in the past few decades. It is nothing but an online version of banking that a user can access, use, and schedule as per the requirements. Basically, it's an effort to give more freedom to managing banking works. 
With the help of it, many banks' related work could be completed within a short span of time, which would have taken longer in the traditional banking system. 
But, because of a bunch of service providers, it's become necessary to choose the best suited for your needs, and therefore, we have come up with The 10 Best Digital Banks In The UK which will give a base to differentiate among services and choosing the right one. Because the UK, is the protagonist here, we are focusing on digital banks that are best, particularly in the UK. 
 This list, given below, will be based on the specialization of particular digital banks, which will help categorize them as per demand. 
Best UK digital bank overall
Starling Bank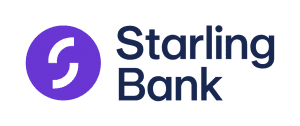 Starling was founded in 2014 by industry-leading banker Anne Boden. Anne was interested in making a change in people's way of managing their banking tasks, and so did she do. 
After its starting of four years, Starling was awarded awards like Best British Bank in 2018, 2019, 2020, and 2021; four times in a row. 
The facilities are top of their kind in Starling which is reviewed by Trustpilot, a reviewing platform of a particular service. 
Also, inside of the story; the name of Starting is taken from a bird's name which is adaptable, friendly, supportive, and social. This is the motto of Starling in its own services. This digital bank has no physical branch that could be reached; it is the best in the UK, as it provides services beneficial to UK people. 
Now, if you are about to try out digital banking, starting with Starling is a wise choice. It would help in managing your account and other perks would be beneficial as well. 
Go and get your digital banking journey started! 
Best current account
Starling 
Again, if you are looking for a reliable and popular source for your current account, Starling is there. Being on top four times in a row, it has an amazing experience to be part of it. As per the Trustpilot review, Starling is emerging as the best, leaving all others behind in terms of services. 
One of the features of Starling is that it doesn't charge for its Card usage in ATMs, no monthly fees, and nothing like extra fees for using it. 
You should definitely move ahead to pick it up for the best services in the digital banks' arena. 
Best digital bank to get paid early
Monzo and Revolut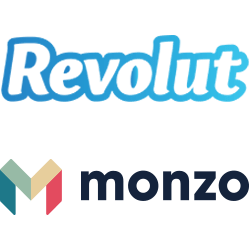 Are you familiar with 2-day early payment concepts, nowadays? Well, it's quite popular in the U.S. however; it's one day early, here in the U.K… That is not something to be worried about, by the way. The best part is, you can get your funds: Salary, checks, one day earlier than the expected date. 
Also, with the help of Monjo and Revolut, this could be done without paying any extra fee charge. Yes, you heard it correctly! It's a free service for your own benefit. 
Best digital bank for metal cards
Monzo 
Nowadays, the concept of metal cards is new to the market because of its sleek and stylish look with shining surfaces. It lures them who give more attention to the physicality of their cards, of course. 
Monzo metal card is made from pure stainless steel, which is available for the premium account users for £15/month. The color available would be white as it suits best with a classic look. 
The use of Monzo crystal card is free to be used in any ATM, within the boundary of the UK. And, users can withdraw £600 for free within 30 days period. Along with it, you get many other perks; Family travel insurance, bill splitting, and many others. Get a taste of each benefit, being a premium user of Monzo. 
Best digital bank for savings accounts

Saving is what most people do and therefore they seek the best place (bank) to keep it safe with additional perks getting on it. To get more features for saving your money, you can go with Atom digital banking services. Also, there is a list of fixed savers accounts, which is available at competitive interest rates. 
For the fixed term, the amount starts from £1,000 and you will be paid interest accordingly. Meanwhile, you are restricted to make withdrawing until the account is matured. Apart from it, the duration ranges from 6 months to 5 years. As per the duration, interest rates fluctuate as 0.15% for 6 months and 1.40% for the duration of 5 years. 
One more thing; once your account is opened, you will only be allowed to add funds after a week's time on the same day, but after 9 P.M. 
It's about Atom and its features. This would be useful for your savings to be made without having issues. 
Best paid personal account
Revolut Metal 
If you are a seeker of a bank that is having lots of benefits, we would suggest you go with Revolut digital bank, as it provides services like metal cards, interests on savings, ticket protection, cashback on card usage, and many others. 
Apart from it, users will get access to 5 junior accounts along with a metal card experience. The perks like trading in stocks and cryptocurrencies are included in it. 
If we talk about interest rates, users can get around 0.65% interest on a daily basis on their savings account on Revolut, which is quite satisfactory. 
With Revolut, users can use its services in almost 150 countries at interbank exchange rates. Also, metal cards can be used at ATMs to withdraw up to £800 per month. You will also get free lounge tickets if your flight gets missed, in case. 
Doesn't it excite you? Get your personal banking journey to the next level with Revolut. 
Best digital bank for credit building 
Pockit 

Pockit is best regarded in terms of making credit card history. This is important to keep your credit history clear to get out of any blockage, which you might face further. 
As you sign up for Pockit, you will find your monthly repayment in three main credit reference agencies. It is up to you how much you want to pay each month for a year, ranging from 20 to £200. 
Best second chance digital bank
Monese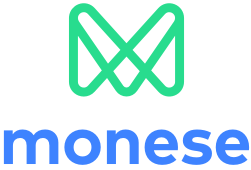 You must have gone through submitting lots of documents when you wish to get your account opened. These docs include Residential proof, rental proof, identity proof, and many other such docs. However, you may be out of this tantrum if you choose Monese. On Monese, you don't require submitting many documents to get your account opened; it's an easy-peasy task to be done with merely a few requirements. 
For instance, in order to open an account on Monese, users are required to give a phone number, Email address, and one ID, that's all. 
Along with it, a short video needs to be recorded on the application to recognize your identity. There's nothing apart from this at all. 
Best digital bank for cashback
Curve 

Cashback is one of the perks that keep digital banking ahead of the traditional banking system. People, who use any digital bank, get a few amounts returned to their bank, because of the cashback applied to it. 
In terms of Curve, the cashback or rewards are considered Curve Cash. It is a digital bank that lets its users earn through rewards as well as cashback on the purchase of different goods from a variety of retailers in the market. 
Also, the cashback and point-gaining system on Curve is as follows: 
On Welcome back, you get 1% cashback for 30 days by using the Curve Card for the payment.

 

Besides, Curve lets users choose from the list of 100 retails from which, if made a purchase, users will get 1% cashback, for sure.

 
The point system is such that you need to acquire points from a variety of options available. Once you have gathered a number of points, now these points can be used to be converted into monetary value. 
Further, choose that money in purchasing goods with the help of a Curve Card. 
Best digital bank for international money transfers
Wise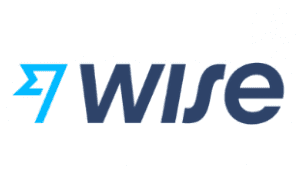 Particularly started in 2011, the primary objective of Wise was to facilitate international money exchange at the minimum cost possible. And, this can be seen as possible as Wise being at the top of the list doing so. 
Due to this, the various competitors see failure in standing with Wise, in terms of providing the best exchange rates in the market. For instance, PayPal works the same however with higher fee charges, which are ultimately beaten up by Wise's lower charges or no charge in a few cases.  
Wise is able to connect all the banks with its technological advancement, which means the money that is sent from one location to another is not directly sent to different bank accounts; however, it is sent to the Wise's account first and then gets transferred on to the other banks.  
With this, Wise is more successful in making the services more on-going rather than others like being stopped or having a failure in it.  
This helps users in getting their funds on time and with less or even no blockage, that too with minimum charges.  
Benefits of digital banking
Before talking about the benefits of virtual banks, a quick-to-understand intro to it is worth discussing: 
Digital banking or virtual banking or mobile banking is all the different names of a single concept. The online-banking system is such that it gets all the financial work completed without you going to a physical branch. Also, the services are in abundance that you will forget your traditional way of managing things when it comes to financing.  
To provide these services, a vast variety of banks are available with different specializations of their products. You need to choose from them, as per the requirements. Also, take care of the fee charges and the interest rates of the particular bank.  
Now, to give you an idea of what a digital bank can do for you, a list of benefits is given below, take a look.  
Convenient 
As said, the services are easy to get without going anywhere. Also, it's quite possible to apply for different perks such as loans, insurance, savings, and many others.  
Online banking is the foundation of making things accessible at the doorstep with minimum cost and efforts of the users. 
Easy to apply
It is primarily the most important thing that should be discussed at the forefront. The process of application is supposed to be the hardest, or say, brainstorming process when it comes to traditional banks. Whereas, you can be free from such devastating situations if you go for online banks, as there is no need to be in the queue for longer durations to get your account opened. 
The process is online and you can do it from your home as well. You should keep all your documents near to you while doing the process, and when there's a need, upload them to the given section. Doesn't it seem a more pleasant practice than the older/traditional one? 
Drawbacks of digital banking
The biggest doubt, which slightly can be seen on the negative side, remains in peoples' minds that because the digital bank is a newly-emerged concept, there will be issues in handling money with it. However, we must tell you that, although it's not as old as the traditional way of managing money, it provides the best and more advantageous features than the older practice. 
This will be realized once you find it by yourself, and for that, you should start first. 
However, a few things that need improvement, when it comes to digital banking, are as follows: 
Improvement in Customer Services:
One of the most significant departments of any organization remains its customer support department because it is where the doubts, issues of consumers, or users are resolved. However, this was way easier in traditional banks because of one-to-one interactions, which are missing in the online banking system. 
Due to this, there are many users who find difficulty in understanding what's been told to them. Although virtual banks are improving their services in that sense, it will take time to be strengthened fully. 
Fewer depositing options:
The other issue which is mostly coming out is the limited depositing options for paychecks or direct deposit features. There are many mobile banks that have made this possible to get direct deposits; however, the vast number of banks is still untouched with the same. That is why, a large user base, which is using one bank (having on deposit feature), faces lots of issues in getting their deposits onto their bank account. 
How safe is digital banking?
Naturally, certain parameters are made to check the reliability and trustiness of these new-emerging online-only banks, such as FCA approval, FSCS, etc. 
All the banks, digital or online, report to the govt. for their doings. Therefore, before making approval of them, it's not possible for them to offer their services to the common ones. 
As far as safety is concerned, the emerging trend is taking technology to the next level, which is used in the making of these online-only banks. Ultimately, your information and the funds are secured in any case. 
What features do digital banks offer that traditional banks don't?
In-app customer service

 

Bill splitting

 

No hidden fees

 

Fewer to no fees for transactions and ATM withdrawals abroad

 

Quick and easy online application

 

Monthly reports and forecasting

 

Savings accounts or non-savings accounts with interest

 

Approval within minutes

 

No tedious paperwork required

 

Advanced analytics features

 
How to get started with digital banking
Nothing much is required for you to start using the services of digital banks. For that, you should have scanned documents, necessary for the account opening. Also, you should go through the application process, available either in video or written format, on the site itself. 
Arrange your docs at a place and start applying things one by one on your own. In case, you feel stuck in between the process, contact the customer support which is given on the website itself. 
The End Note!
The UK is among the top countries in the world, having all kinds of technological access for its every citizen. Due to this, more and more virtual banks are filling the space with the new launches as the requirements are on boom. 
By understanding the need, many fintech companies are coming up with unique and attractive features on their digital banks: Cashback, Loans, Mortgages, Travel Loan, etc., which make them early more. 
Not only in the UK but almost every nation is also on the way to adopting digital bank services because of their ease of access and comfort services.