With the researches we made, we have come onto the conclusion of a few best Digital Banks in the USA that have been listed below in a detailed way.  
The banking services, as stated, have shifted to Neobanks or Online-only banks services. This is due to the easiness of online banks where you get your account opened within 10-15 minutes, that too being at your comfort zone.  
Due to the surging of virtual banks' trend, it was hectic to figure out the best banks operating in the USA particularly. But with the help our expert team, we came up with the list of 12 Best Digital Banks In The USA.  
Now, one thing that is needed the most prior using any banking is to check its reviews on the different platforms like TrustPilot, BankingBureau, etc. These sites contain users' remark on different banks after the use. 
After you go through the list, it's time to look at the list of Virtual banks.  
One more thing, all the digital banks on the list are given as per their specifications or what they are good at. This filtration will help you find banks that suits best for you. 
Best Digital banking for Bitcoin (BTC) and crypto:
Cash App 
When it comes to cryptocurrencies, a reliable source of investing is needed and in this sense no virtual banks could be better than Cash App; a payment application facilitates peer-to-peer transaction.  
Launched in 2013 by Square Inc., it is one of the most popular payment applications in the USA. It is widely known for its user friendly features that make it worth using.  
The cash app founder Jack Dorsey enabled its uses to trade in Bitcoin in 2019. From then on, due to the easiness of its features and people's interests, the app has grown up like a storm both in terms of trading in Bitcoin or in casual transactions as well.  
The figure states, in 2020 only, there is $4.75 billion worth Bitcoin were sold through cash app. This figure itself depicts how massively the app was used for the purpose. 
 Although you need to pay the additional fee charges for using cash app for Bitcoin and stocks purchase or sell. 
Also, the process of using Bitcoin feature on cash app is easy; all you need to do is to launch app, click on the investing tab, tap the 'buy and sell' and finally enter the cash app PIN to confirm the transaction.  
Best Digital bank for credit cards
:
SoFi

SoFi is an old name in the credit cards. The use of SoFi's credit card does give you 2% cashback that you can redeem later while purchasing cryptocurrencies.  
The features are adorable and so do it reliability. It alongside provides loan facility to its users on ideal rates. There are other benefits available such as asking no transaction fees when the mode is MasterCard, worry-free travelling, etc. 
SoFi is regarded as the best when it comes to credit card facilities. 
Best Digital bank for cashback rewards:
OnJuno 

If you were in search of best cashback rewards on mobile banks, OnJuno is your destination. The app provides several kinds of offerings, with no monthly service fees. Along with it, you would get a metallic card issued to you. 
The cashback offer is given on the given lists when you buy one of the subscriptions or any other thing from there. 
Food and Drink: Blue Bottle, Grubhub, Uber Eats, Dunkin, Starbucks, Taco Bell, Chick-fil-A, Doordash, Postmates, Wendy's, and In-n-out.

 

Transportation: Shell, Uber, and Lyft.

 
Travel: Airbnb.

 

Shopping: Amazon, Best Buy, Target, Walmart, and the Home Depot.

 

Subscriptions: HBO Go, Disney Plus, Prime Video, Netflix, Spotify, and also Headspace, Calm, and Peloton.

 

Groceries and Health: Trader Joe's, Walgreens, Whole Foods, CVS, and Patel Brothers.

 
Pick any five of them and get cashback up to 5%. 
Best Digital bank for checking accounts:
Axos 

Do you belong to a category who wants to be free from any kind of expenses for using the online bank services? If so, Axos is meant for you! 
This virtual bank has no branches available and there is no exorbitant fee for the services.  
Axos offers calculated interest rates, low fees, and convenient access to personal as well business accounts with so much ease.  
There are five kinds of checking accounts Axos offering.  
Cashback checking

 

Golden checking

 

Rewards checking

 

Essential checking

 
Best Digital bank for savings accounts:
Varo

Varo conveniently provides both accounts; current and savings, at a place. Those who wish to have both accounts at the same place; Varo is best choice to make. 
The savings account of Varo has no fee at all but is known for its high APY. 
The general APY for Varo savings account is 3% that is especially for those whose savings remain below $50,000. The other criteria are there that requires to be fulfilled in order to attain the highest interest.  
Along with it, users are not required to maintain a specific balance like traditional banks. You could earn even on the $0.01. Because of its APY, the more and more people want to use this virtual bank facility.  
Best Digital bank for combined checking and savings:
One Finance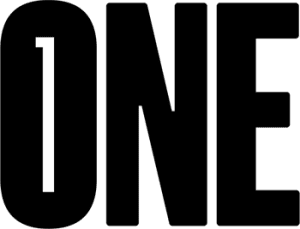 One is among the surging virtual banks that let its users to experience the best services out there. From paychecks to getting interest rates, it is outstanding in all. Comparing with other mobile banking applications, it has its own class; service providing ways that put it aside and make unique.  
There are two kinds of bank accounts; deposit and checking account. The save and auto-save pockets behave seems like savings account.  
Best Digital bank for cash advances:
MoneyLion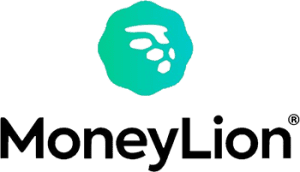 MoneyLion is a second chance bank which means it does not require any credit card history to open an account here.  
Also, the loan facility is available on the MoneyLion like a few others have. On MoneyLion, you can take loan up to $1,000. And, the repayment period is 12 months.  
It is among the other service providers that make things easy to be operated being as online-bank user. 
Best Digital bank for investing:
Axos 

Along with Axos's checking account, it provides investing money through their bank. The process of investing is quite easy and it is also beneficial for novice users.  
The minimum account should be $500. Also, the fees for the investment of money could be 0.24% annually. This gives an ideal approach and a safer platform to invest money through.  
Alternatively, to invest money on Axos, users can do Self-Directed Trading. Generally, users excel their trading on Axos with margin account. To activate margin trading account, users need to subscribe to Axos Elite. 
Digital bank for international money transfers:
Wise 

Wise is particularly used for the money transfer across the world. This allows users to send and receive payments from far locations in a short span. Also, the facilities are provided on the linked bank accounts from PayPal and others for "free." 
Also, the transfer of money takes place in the Wise's account. Further, it would be transferred to other accounts in the local currency (whichever nation you belong to).  
Being the biggest money transfer among world's nations, users are benefitted a lot from it as they don't have to pay for receiving and sending the amount between Wises' accounts.  
Digital bank to get paid early: 
N26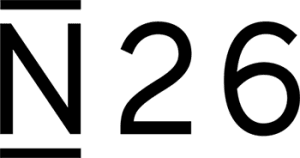 With the help of N26, you can get your paychecks 2 days early than the final date. The same kind of services is provided by several other banks; however, this one is reliable and best in this category.  
Those who get their payments through paychecks and seek ways to get it as early as possible, go for N26 Banking services.  
Digital bank for freelancers:
Lili 

Lili has been programmed to provide other beneficiary features that are quite impossible to find in others neobanks. Taking about features, it has tax planning tools, swipe left and right expense management tool and the ATM network options.  
Along with it, there is no hidden fee for the sign up process on it. Also, it is best for its kind of services that ensures users' money management in a well manner.  
Digital bank for metal cards:
OnJuno 

On OnJuno, you will get a metal card, for at least 6 months, if you set direct deposit up to $500/month. If you sustain the amount for the whole duration, the card cost will be $9.99 per month.  
Apart from it, keeping balance over $30,000, you will be eligible to get 2.15% as interests on the funds. It also is helpful in making contactless payments with Samsung Pay, Apple Pay and Google Pay.  
Also, using OnJuno, you will be getting 5% cashback on the 5 brands from Netflix to HBO Go, etc.  
Instead of it, there are other banks like N26, Chime, Apple, etc. that provides the metal cards too. You may choose one of the banks for your purpose after going through them thoroughly.  
Benefits of digital banking 
Digital banks, neobanks, Online-only banks or virtual banks are all the substitute name of Digital banking. Well, as discussed, there are abundance of benefits that a user experience while opening their accounts with one of the given online banks. Also, there are other perks that almost all the neobanks provide to its users. Further, have a look on the benefits of digital banking mentioned here: 
Higher interest rates 
When it comes to interest rates, traditional banks seem shrinking in. Therefore, users avoid investing their money due to low interest rates. However, virtual banks are seen giving higher than the traditional banks. This is because they cover it from other overhead costs such as cashier, retail space, etc.  
Even, your checking account could be used to get a decent interest rates in a few cases.  
Easy to get started 
One of the edges that online bank takes is its "Easy to apply" process. The account opening on such banks is a matter of consuming a few minutes only. The process is quick and does not require you to visit any other branch. All you need; your personal information (accurate), and a few other details.  
While, to get your account open in traditional banks, you need to stand in a queue for prolonged period with an additional visit to your branch too.  
Convenient 
Usually, digital banks are more convenient than traditional ones. Reason; they are easily set up through their mobile application or website with the comfort of home. Also, other functions like paycheck deposits, loans and transfer of funds are easy to do with application only.  
Cashback/Money saving acts 
It is trending feature; cash back. Cashback is when you make payments for your purchase but you get a few portion of money back due to the use of particular online bank.  
Such things are not available on the traditional banks. And if so, they are lack in amounts.  
Drawbacks of digital banking 
As everything has two effects in this world; positive and negative, so do it with online banks. Although digital banks are filled with benefits, there are a few setbacks with the same.  
Slightly unsatisfied customer service: 
Because of not having any physical branch, virtual banks seem lacking in providing the assistance to its users. While on the traditional banks, users can visit to their branch and can have one-to-one discussion over the issues they are having.  
This is something very much needed to be changed in order to make the online banking trustable and being able to resolve the queries of their users.  
Depositing Issues: 
The most common setback is the issue related to depositing the funds. There have been many cases in which it was observed that even having the cash in hand, users have faced a lot depositing it in their accounts; same goes with paychecks.  
How safe is digital banking?
At the time of creation, the security has kept at the top priority for digital banks. As the number of fraud cases surging, it's necessary for online banks to be encrypted with highest security possible. And, this has been done as well for the safety of banks.  
There are many Fintech companies that use higher security during the making of online-only banks. 
With all this, it can be said that the digital banks are encrypted with security and is reliable to be used as a financial pal. 
What features do US digital banks offer that traditional banks don't?
Traditional banks have limited offerings comparing to online banks. A few of them has been listed below: 
Paperless completion of works

 

Getting quick online applications

 

Transfer of funds within seconds

 

Contain analytics features

 
ATM withdrawals and transfer of funds at zero cost. 

 

Having higher interests on saving and non-saving accounts 

 

Monthly statement; containing all transfers

 
How to get started with digital banking 
Getting started with online bank is a cup of tea. All is required; choose the online banks suited for you, get online application installed either from Play Store and Apple store, register as a new user or sign up for your account; provide details; your ID, proof of your name, address, etc.  
All will take 10-15 minutes, if everything is available.  
You see, how quick the process is to start your online banking journey. Does it excite you? Well, it must be, for sure.  
At the end! 
Digital banking is a newly-emerged concept; occupying the traditional way of banking. It is best in many ways such as low to no transaction fees, ATM withdrawal fees, easy to set-up accounts, low maintenance and more interests on the investments.  
With the wave of digitalization, the world is witnessing a massive change in the banking systems and in other areas of life as well.