The fee charged in Canada itself is higher among other nations of the world. On average, $220 each year goes in the name of bank fees for traditional banks. Also, users do not get any additional advantage even after paying the bank fees. In such a devastating situation, there comes an alternative; Digital banking.  
The concept is easy: Get your account opened within a few minutes with personal details, and start using it for your benefit instantly.  
Digital banks are the need of today's time. In a time when everybody is concerned about their time, money, and comfort, visiting traditional banks and lying in queues is not acceptable now.  
Therefore, a shift is being witnessed toward online banks. With less or no fee, easy access, and easy to apply processes, digital banks became everybody's requirement. 
But, in the surging popularity of digital banks, it's important to choose the best suited for your usage. To make the best choices as per the functions, we have picked a few of the best neobanks that you can choose to get your digital journey started.  
Best Canadian digital bank for chequing accounts:
Motusbank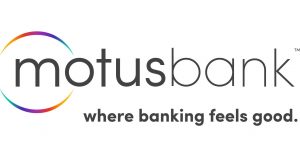 Came into existence in 2019, and this bank created its influence in the market very soon. The bank provides the utmost features: No fee charge, No minimum balance, and there is no fee charged on 43,000 ATMs across the country.  
Additionally, users can earn 0.15% on the account balance. Also, it has other accounts including savings accounts, mortgages, loans, and investment facilities.  
It is growing at a high pace in the digital banks' arena in Canada. 
Best Canadian digital bank to get paid early:
KOHO 

KOHO is one of the popular digital banks that offers early access to your paychecks; in 2-3 days. This is something very much needed in Canada.  
To get your paychecks earlier, you are required to set up your direct deposit first. Once you set it, you can either get all the amount of your paychecks or a portion of it (as you choose).  
Also, if you want your payroll immediately, you need to pay a $5 additional fee for it.  
Best Canadian digital bank for savings accounts:
EQ Bank 

If you are more into savings and looking for the best match for the same, EQ Bank should be your destination. EQ is best observed for saving purposes with its Saving's Plus Account which lets you get higher saving rates in Canada.  
This lets you be free from keeping a minimum balance in your account. Also, there is no fee asked either annually or monthly.  
Despite it, users are allowed to withdraw money in two ways: 
Through  Electronic Funds Transfer (EFT) to your linked accounts

 
Through Interac e-Transfer

 
Best Canadian digital bank for cashback:
Tangerine

Cashback, being an advantage of digital banks, can be taken easily by using Tangerine. This one specific mobile application is best in a credit card system that earns you cashback alongside. The best part is, that it does not ask for any fee to get Tangerine's credit card and is free from other annual fees, too.  
Alike others, there are a few criteria that have to be fulfilled: 
The user needs to be a permanent resident of Canada

 

He/she will need to be earning $12,000 gross. 

 

The user needs to be free from bankruptcy for the last 7 years.

 
Best Canadian digital bank for GICs:
Oaken Financial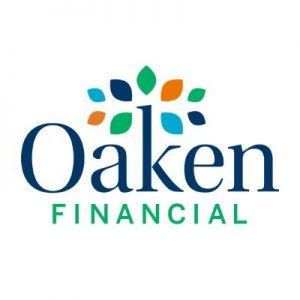 Oaken is among the highest interest payer in digital banks in Canada. It is adept at managing interest rates beneficial for the users as well as for the banks.  
Being the best in the services, it is put into the category of best GICs offering. The kind of GICs available here are: 
Unregistered GICs

 

Retirement Savings Plan (RSP)

 

Retirement Income Fund (RIF)

 
Commercial GICs

 

Tax-Free Savings Account (TFSA)

 
GIC (Guaranteed Investment Certificates) is considered a secure way for investing your money without having the risk of losing money. Due to certificates, your principal amount and the interests are secured enough. GIC time ranges from 1 month to 5 years.  
The fee for the long-term GICs is 2.20% for 5 years. For long-term GICs, users need a deposit of at least $1,000.  
The interest rate on a savings account is 1.15% which is the highest with having no minimum balance at all.  
Benefits of digital banking 
The list of benefits of digital banking is given below. Check it out here! 
Budgeting

 

Cashback

 

Low to no fees

 
Easy to apply

 

Convenient

 

Better interest rates

 
The list of digital banks' benefits is infinity. Due to the surging trend, the facilities are upgraded by the Fintech sites on their particular financial application.  
Earlier, when things were hectic to be completed, it is done in a matter of seconds now with the help of neobanks. Other benefits include Ease of application, Quick transaction facilities, Higher interest rates, etc.  
Let us have a gist of the benefits in a detailed manner. 
Budgeting 
To keep a record of your spending, and expenses, and to make a scheduled datum, many online-only banks are facilitating additional features. These are good to analyze your spending and help you know the different areas of your spending. Also, you can make things adjusted according to your need over the app.  
 Cashback 
Several banks (digital banks) advertise their banks due to the cashback method. It helps both the user as well as the bank to grow all together. It is generally offered through Debit cards, Credit cards, or even the wallets of particular banks.  
Low to no fees 
One of the primary benefits of virtual banks is that it does not require any additional fees to be paid for your account opening or sign-up process.  
Generally, the other paid facilities could be found free on digital banks such as the use of credit cards, withdrawal from ATMs, etc.  
Easy to apply 
As stated, the process to get your digital journey started is too easy over here. Also, there is no requirement of paying minimum fee charges for that.  
The process is quick and only needs legit documents to be submitted during the process.  
It is far much better than those days being in the queue for a longer time to get your account opened in the particular bank.  
Convenient 
Yes, with all the benefits, it comes under the most convenient way to keep your financial journey ongoing.  
The ease of accessibility, lower or no fee charges, and quick operations; mobile banking is one of the most suited ways for the management of money in today's time.  
Drawbacks of digital banking 
Despite having many advantages of digital banking, there are many things that seem unsatisfactory when it comes to digital banking. 
Some of them have been listed below to let you know.  
Customer Service 
With a user base of millions, the management of all the concerns becomes a hectic task. Although, all digital banks are equipped with expert teams to resolve the queries, however, a few of them find success in doing so.  
The issue-resolving activity remains at the top when it comes to customer satisfaction. But, a few mobile banks seem failure in it. As a result, they are beaten by their counterparts.  
Selected Financial Products 
In the quickly-changeable world, it is necessary to keep engaging the customers to retain your position in the market, and offering variety is the best way to do so.  
You might be at best in the services you provide, but if you are lacking to entertain your audience, the downfall is certain. There are many digital banks doing the same mistakes and as a result, they fail with their users.  
How safe is digital banking?
Nothing is fool-proof. However, things could be put under sincere surveillance to help better functioning. This is what most mobile banking services are doing.  
By seeing the rising number of fraudulent acts, many Fintech companies trying to make their bank application as secure as they could be protected from outside invasion.  
The high-security technology has been used to keep users' data safe and minimize the risk of being hacked.  
Facilities that Canadian Virtual Banks offer that traditional banks don't 
The availability of services widely depends on the location or the physical conditions of that particular area. However, virtual banks are doing their best and providing amazing services for Canadians that a traditional bank can't offer.  
We have made it accessible through points:  
Setting up an account within minutes

 

Paperless work done

 

Making available additional features

 

Reducing or abolishing fee charges

 

Minimizing fees for certain services; ATM withdrawals, etc

 

Offering interests for savings and current accounts

 
Finally! 
Adoption of the trend is a wise choice. You should do it too. The trend has been changing in many fields, and so does it with financial institutions. Now, more and more new banks are coming in the form of online banking, providing services that are comparatively less time-consuming and cost-effective than traditional banks. As time is important, trying for these neobanks is a better choice